Fall is here and we are enjoying the pumpkins, the colorful leaves, the apple cider, and everything in between. As we move through this season, one of my very favorite holidays draws closer. What holiday is that? Thanksgiving! We love hosting families during the holiday season and providing an opportunity for people to celebrate together, even if not in the most traditional way. Come enjoy fresh hot cider wafting through the tavern, welcoming you to another year of gratitude.
Home Away From Home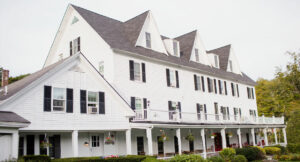 An inn offers something special, something more than just a room to rest your head. With a cozy dining room, a warm fire, games and books, private rooms and suites, our inn gives you the opportunity to make yourself at home. Families gather with us generation after generation and we are always thrilled to welcome both the familiar and the new faces. If you're looking for a way to gather with friends and family, far or near, a Vermont inn may be just the way to do it.
Thanksgiving in Vermont
Vermont is known for being a place that feels the seasons more strongly than some others. We swing from a luscious green summer to leaves bursting with color to a chilly and white winter. Thanksgiving often finds itself in an unknown middle ground. Will you get late fall with piles of leaves all around, branches shaking in the breeze? Will you get a fresh snow? Who needs a white Christmas when you can have a Snowy Thanksgiving! Either way, the warm fire is ready to bring people close together at the dining table.
Our Thanksgiving Dinner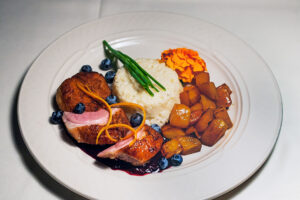 Every year, we love to fill our dining room with local couples, small families, travelers, and everyone in between. We open up specifically to host this grand meal and it is truly a highlight of the year. Our Thanksgiving Menu is available on our dining page so please take a look! Be sure to call to reserve your spot as things can fill up quite quickly during the holidays. After your meal, our game room, dartboard, pub and tavern, and well-loved foosball table are always available for some extra family fun.
Tis the Season to be Thankful
Thanksgiving is a unique holiday, one where we aren't scrambling to find presents, aren't focused on candy, aren't planning elaborate dates, and are simply focused on the ones we love and the blessings that we have. We welcome you this season, be it the exact holiday or just some time in November, to gather your family close and enjoy the time you have. We hope we can welcome you this year!
There are three seating for Thanksgiving Dinner and they often fill up very quickly. Be sure to give us a call. In the meantime, take a look at the holiday menu.