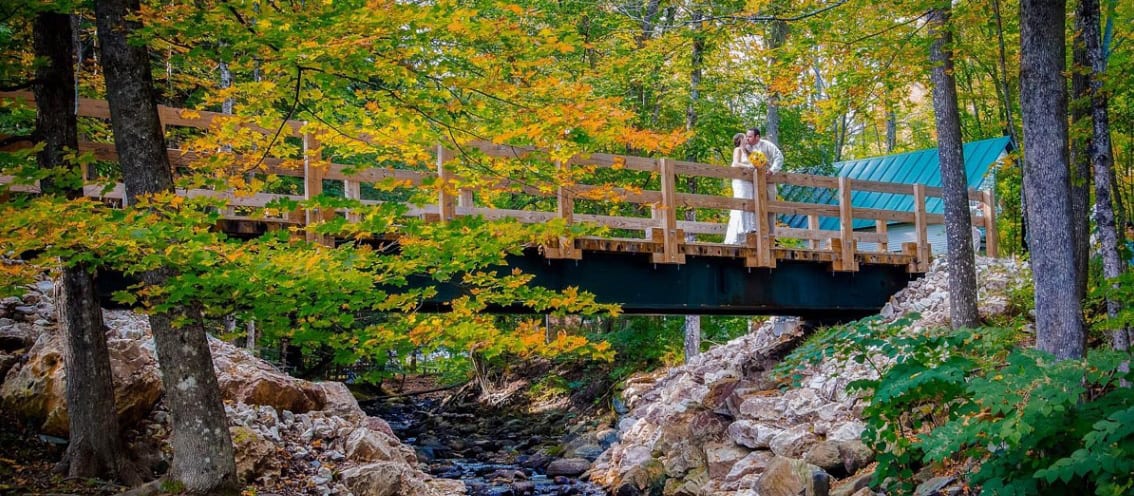 Vermont is known for many things and fall foliage ranks near the top. Each year, New England explodes into a mountainscape of color and the leaves of Vermont top the list again and again. There is no wrong way to enjoy Fall in Vermont, but there are certainly some local tips to set you on the path to the best experience possible. If you're looking to vacation in Vermont this fall, take a look at our tips below for the best views, activities, and treats around.

The Taste of Fall
Fall may be known for the way the trees show off, but those busy in the kitchen know there's another side to enjoy. Vermont is known for homemade treats and local eats and fall is one of the best times to explore. From our award-winning craft breweries, to apple cider donuts, to pumpkin pies made fresh every day, there is so much to enjoy this fall. Did you know the dining room at Echo Lake Inn has a custom fall menu as well?
Get Out in Nature
An abundance of outdoor adventure is a hallmark of Vermont and fall is no exception. While summer may snag the praise for hiking, biking, and canoeing, we'd suggest that fall may be even better for those very same activities. Not only are the trails and lakes surrounded by the famous fall leaves, but the weather is just a bit cooler. If hiking isn't your style, you can also visit the pumpkin patches and corn mazes around the state for a little adventure without the daunting climbs. Be sure to stop at the front desk for our best recommendations.
Travel by Train
Did you know that there's a fall foliage train tour that runs right through Ludlow? The Green Mountain Railroad takes guests on a two-hour trip through historic Vermont towns, all exploding with fall color. The train travels routes you can't see by car or by foot and only runs September 20th-October 20th, traditionally the best time for fall foliage in the state. How could you pass that up?
The Best of Fall
Echo Lake Inn is proud to be in a state that celebrates nature and works so hard to preserve it. Each fall we have the honor of welcoming guests eager to see the changing seasons unfold right before their eyes. If you're hoping to enjoy Fall in Vermont this season, please book soon as this season tends to fill up quickly. We hope to see you soon!